Top Tech Illustration

Design by Thirst

Concept/Direction John Pobojewski
Illustration Kyle Green

I assisted Thirst to create the cover illustration for the IEEE Spectrum Magazine's annual Top Tech issue. Custom geometric letterforms were designed as a kit of parts that becomes mirrored, rotated, scaled, shifted, and staggered.




The illustration in situ.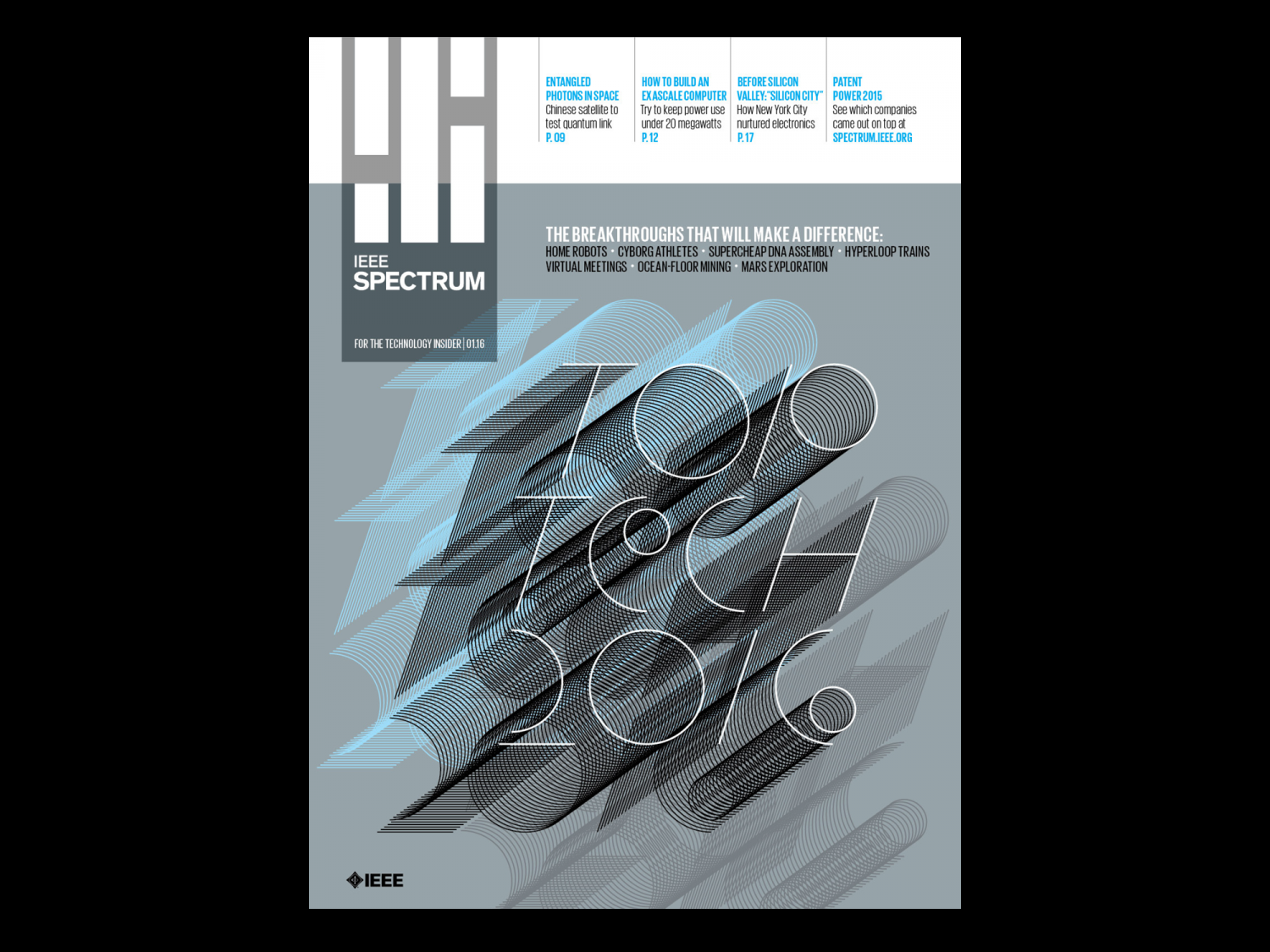 Thirst designed a secondary illustration for use alongside the article within the magazine.




Alternate sketches for the cover illustration.