Chicago Symphony Orchestra MusicNOW Series 2015–2016


Design by Thirst

Concept/Direction/3D John Pobojewski
Design/Illustration Kyle Green





Awards:
Graphis Poster Annual 2017


MusicNOW is a series of new music concerts curated by the Chicago Symphony Orchestra's Mead Composers-in-Residence Samuel Adams and Elizabeth Ogonek. Thirst created unique illustrations for each concert along with a graphic system for flyers, digital advertisements and on-screen content within the venue. Posters were created to commemorate each performance, expertly crafted by Graphic Arts Studio and Artistry Engraving.




Each concert illustration was commemorated as a limited-edition poster, featuring offset lithography and foil stamping.



The illustrations were cropped to create flyers, ads, and other ephemera.




ON THE EDGE OF SILENCE concert features the world premiere of a violin concerto by Ogonek.



A geometric construction comes together into the shape of a violin, with textures inspired by the moiré of copperplate engraving and the vibrations of strings.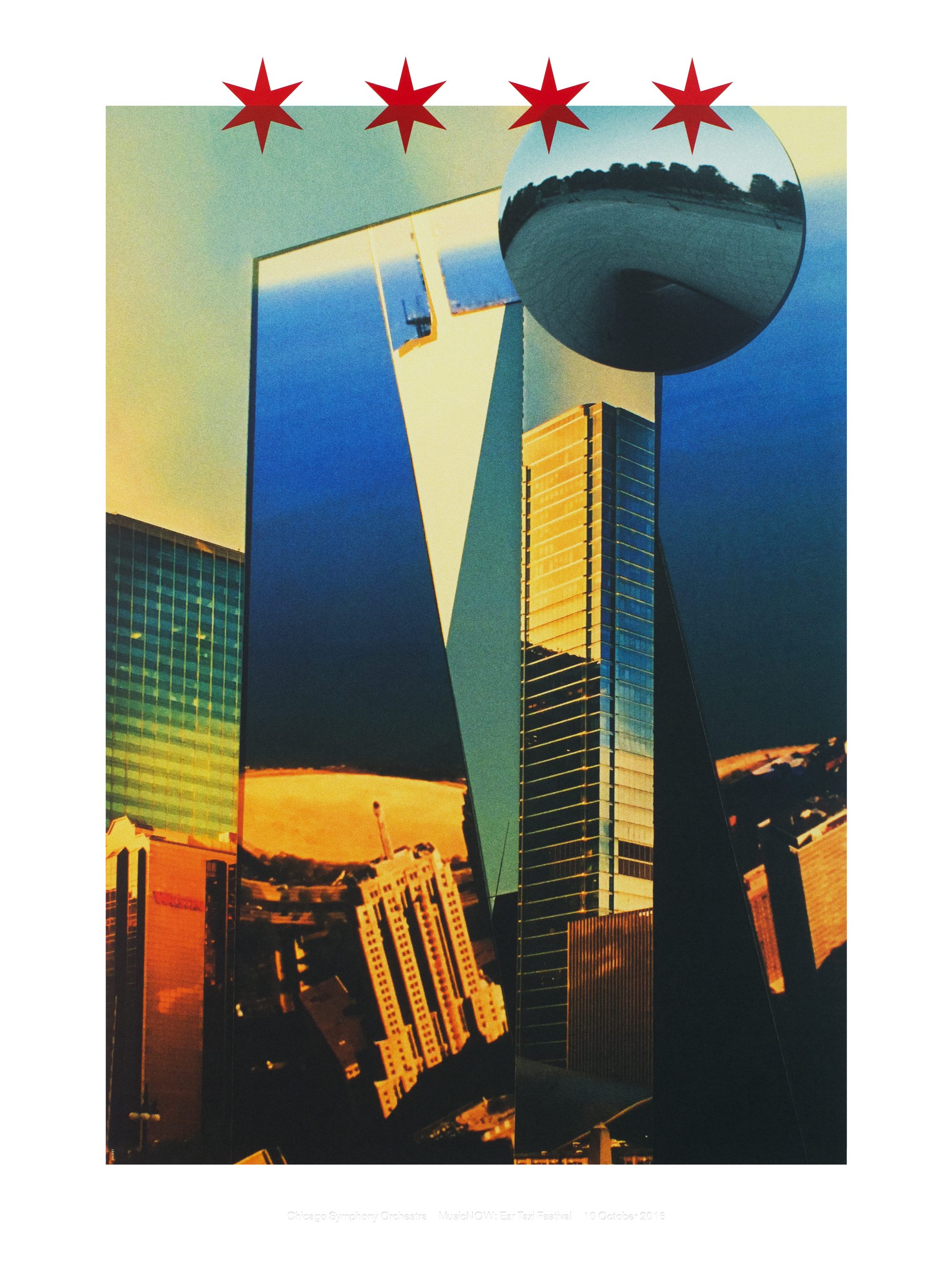 EAR TAXI FESTIVAL celebrates Chicago composers with a collage of architectural photography taken on a cellphone.



The style is inspired by shadow puppeteers Manual Cinema, who accompany the concert.



STEVE REICH'S 80TH BIRTHDAY honors the legendary composer and his technique of phasing rhythms over time.



The letters R-E-I-C-H shift both vertically and horizontally across the composition from upper left to lower right, getting more and more out of alignment.



ILLUMINATING BOULEZ is a tribute to the legendary French composer Pierre Boulez.



This composition was created algorithmically, following a strict numerical "set" derived from Boulez's famous quote which refers to music as "a labyrinth, with no fixed route."



Each layer in the visual composition is created directly using software based on the strict numerical set.